Eula Chisunzi, our IT Student
Eula has recently finished level 5 and in December will sit for external exams run by AMBA in UK. Prior to doing this course in our VTC, she had obtained a certificate in primary school teaching. But in Malawi, one may have to wait for months, if not years, to get a placement to teach in a school that is allocated by the government. That was why she decided to study IT while waiting. Now, has been assigned to teach in a primary school in the Chikwawa District that is located in the lowlands of the southern region, starting in September.
Eula said "I can't wait to hear children calling me Madam. I am with much excitement to teach children reading, writing, spellings, as well as telling them interesting stories". She further added that "there are a lot of good qualities I have learnt from my teacher at the VTC, such as friendliness, good time management and as a good listener. I will be pleased to apply these skills in my teaching profession". Eula, while boarding at the VTC, always found time in helping with office works, recording student data, etc.
Eula has also expressed her gratitude to FOCHTA in sponsoring her IT course. She said "I don't take this for granted. With all my heart, I really appreciate that. May God bless you all".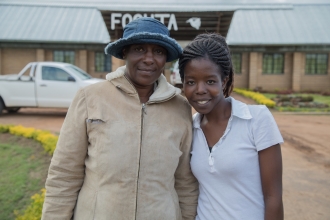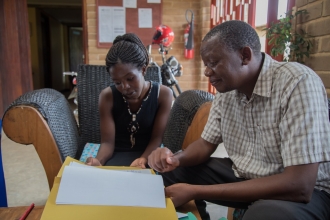 Posted on: Thursday, 20 September 2018 at: 7:27 am