Brenda's Experience in India
Brenda Jerimiah, our former beneficiary throughout her secondary schooling who then obtained a B. Sc. (Nursing & Midwifery) five years ago. She was recently sent to India to do a course sponsored by the Government of India's Ministry of External Affairs and Artemis Hospitals. The aim of the course was to improve health care systems in Africa. There was a total of 60 representatives coming from 10 African countries. She was one of six from different parts of Malawi.
As Brenda said: "Becoming a midwife has been my dream since young. So achieving it in 2013 was most satisfying, cumulating in this journey to India was beyond my wildest dream. It was a one-month intensive course in which we learnt the latest techniques in obstetric, oncological & gynaecological nursing as well as in health care for patients. I was so amazed by the advanced medical technology and expertise they have in India. But I have come away learning so much of their team work, hard work and commitment to patient care. All the hospital staff I met were so welcoming and I have come home having made a lot of friends from so many countries".
[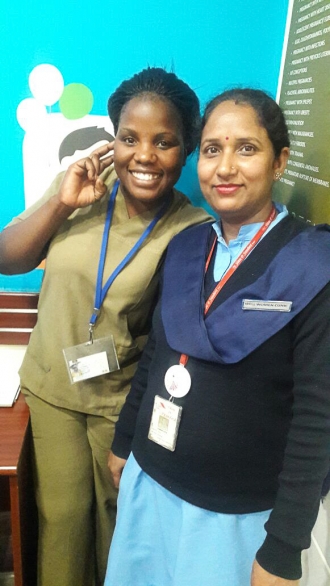 Posted on: Friday, 22 June 2018 at: 1:35 pm