10 FOCHTA students have passed their IT exams
Recently 10 students passed external exams conducted by the London based Association of the Business Managers (ABMA). They had sat for these exams at the Chancellor College of University of Malawi.

Of the ten students, Shadrek Mawindo, Eula Chisunzi, Mwayi Benjamin and Gostino Msanyarma received a distinction.

Their teacher Emmanuel Phiri, who is also the principal of our VTC commented, " I am so happy for them and I hope they will continue to work hard".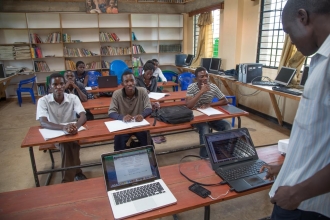 Posted on: Sunday, 8 April 2018 at: 9:52 am